There is a fantastic photo which can be found here that is an actual 100m long photo
. Quite cool.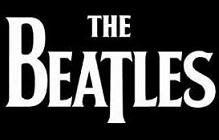 Also, here's a pretty interesting list of Beatles' songs in order of how good they are
. I don't know if I completely agree, but here are the bottom ten and the top ten:

185. "Revolution 9"
184. "Honey Pie"
183. "I Want You (She's So Heavy)"
182. "Yer Blues"
181. "Good Day Sunshine"
180. "Ask Me Why"
179. "Long, Long, Long"
178. "Little Child"
177. "Old Brown Shoe"
176. "You Know My Name (Look Up My Number)"
175. "I Wanna Be Your Man"

10. "Eleanor Rigby"
9. "Something"
8. "Strawberry Fields Forever"
7. "In My Life"
6. "All You Need Is Love"
5. "Hey Jude"
4. "Golden Slumbers/Carry That Weight/The End"
3. "She's Leaving Home"
2. "I Am The Walrus"
1. "A Day in the Life"

On other random notes,
Layer Tennis
is a sweet little competition where two photoshoppers send a file back and forth, each adding something to the image. It looks like it will be pretty fun, and the second season starts in February. If you're into Photoshop, you should consider checking it out, since you can look at the archives and see exactly how some designers work. Sign up for season tickets (free) if you want to be informed.
And does physics not apply to most of the universe?